See The Real Cape Town: The Insider's Guide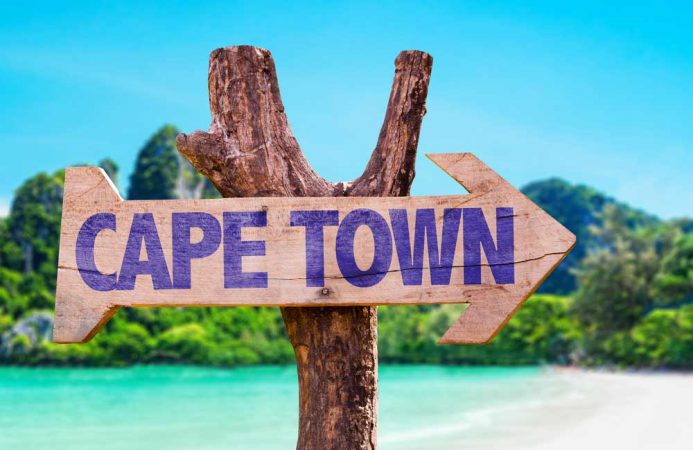 When traveling, everyone wants to see the country through a local's eyes. But with the constant influx of tourists brandishing guide books and guides that only want to take you to the most famous sights, that can be difficult. Here's how to see the real Cape Town in South Africa.
Mzoli Butchers in Gugulethu
In Cape Town, much of the population resides in the Cape Flats, which are settlements outside the city center. To see what a day is like in the life of a Cape Town citizen, it's best to check out Gugulethu, home of Mzoli Butchers. Select (alongside throngs of locals) the cut of meat you want, then head out back to grill it over an open wood fire. While it's cooking, you can sit and chat with residents who are eager to share their stories. On the weekends, there's often live music — so come prepared to dance, eat, and drink your fill.
Woodstock — The name fits
Previously thought of as unsafe for tourists, the area is past becoming South Africa's own Brooklyn, a haven for artists and creative types. Filled with galleries and bookstores, the Obamas have even had a trendy lunch here. On Saturdays, come with an empty stomach to enjoy the street fare of local chefs, who line up their carts to offer visitors the best possible fare. Afterwards, attend an art show or concert.
Wild Nights on Long Street
When you're ready to head out for the night, pop over to Long Street for an evening of live music, bar hopping, and dancing. The street offers a plethora of options that can cater to almost any kind of night a traveler is looking for. Expect the unexpected in the anything-goes atmosphere of Long Street — and maybe hold onto your wallet.
What to Miss
No matter how much you've heard about Robben Island (where Nelson Mandela was imprisoned) you may want to skip it on your trip to Cape Town. While unquestionably an important historical site, many visitors found that the trip took up an entire day, mostly with waiting in lines, and the cell was hot, unpleasant, and a bit heavy-handed. There are many other historical sites with just as much cultural value as Robben Island, and you're likely to get a better, longer tour with them.
Cape Town is a diverse and exciting city home to creative, welcoming people. If you want a trip that is different from everyone else's, and memories to set yours apart, follow these guidelines.