Paraguay – Forests, River and Safaris in South America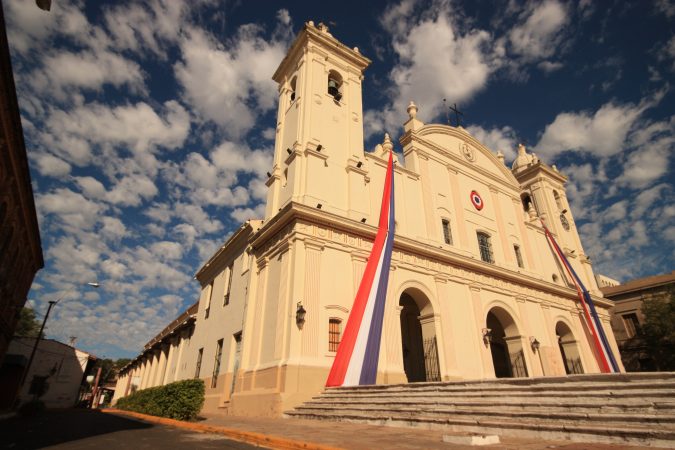 Looking for an interesting and exotic destination for your next vacation? Look no further than Paraguay! Situated in South America, this little-known country is home to a variety of fascinating landmarks and activities. Whether you're interested in exploring the country's history or enjoying its natural beauty, Paraguay has something to offer everyone. In this travel guide, we will provide an overview of what to see and do in Paraguay. Let's get started!
One of the first things you'll want to do in Paraguay visits its capital city, Asunción. This vibrant metropolis is home to a variety of attractions, including the Presidential Palace, the Pantheon of Heroes, and the National Congress. Be sure to check out Calle Palma, a lively street filled with restaurants and bars. It's also worth visiting the Museum of Natural History, which offers an abundance of fascinating exhibits on Paraguay's past and present.
After exploring Asunción, you'll want to spend some time in Ciudad del Este. This city is located at the intersection between Brazil and Argentina, making it an ideal starting point for those looking to explore South America further. One of its most popular attractions is Salto Monday Falls, a spectacular waterfall that can be viewed from several vantage points along a hiking trail through dense jungle vegetation nearby!
If you're looking for a more relaxing experience, Paraguay has plenty of options to choose from. For example, you can take a scenic boat ride down the Río Paraná or relax at one of the country's many lakes and rivers. The Río Paraná begins in Brazil and runs into the Rio Uruguay after 3.200 km before arriving in the Rio de la Plata. The best beach on Río Paraná is the Playa San José, where you can simply relax and enjoy life.
Alternatively, you can visit some of its beautiful national parks, such as Ybycuí National Park or Itaipú Binacional National Park. The river runs straight through it and will provide you with breathtaking waterfalls in tropical rainforests. These parks offer pristine landscapes and a variety of outdoor activities, including hiking, camping, and bird watching.
Before you book your travels, you need to keep in mind, that Paraguay is just a little developed, in contrast to the other countries in South America. This can be an advantage and a disadvantage. You need to plan a lot of time and patience if you want to cross the country by bus. This might be the only alternative if you can't get hands-on a rental car. On the other hand, hotels, hostels, and holiday homes are rather cheap – especially if you are planning a longer stay.
As you can see, there are plenty of things to see and do in Paraguay! This small country is home to an astonishing diversity of attractions that are sure to please everyone. So what are you waiting for?