La Gomera – Europes hidden paradise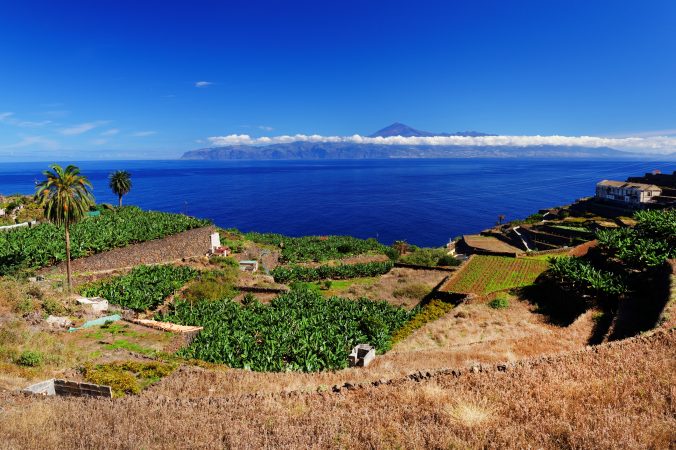 If you are thinking about really taking some time off and really relaxing, you might think about going somewhere, where you can find peace and tranquility. You might think about a lonely beach, a cabin in the mountains, or even a misty forest, that looks just like J.R.R. Tolkien would write novels about. If that is your dream vacation, you are thinking about La Gomera.
La Gomera is an island in the Atlantic Ocean and belongs to the Canary Islands. The Canaries are a group of islands 300 km west of North Africa and consist of Gran Canaria, Fuerteventura, Lanzarote, Tenerife, La Palma, El Hierro and La Gomera. The islands are a Spanish province, so there are no difficulties with Visa. However, La Gomera doesn't have an airport. Maybe this is one of the advantages.
If you want to go to La Gomera, you must fly to Tenerife and take a ferry over to the small island. The ferry usually takes an hour and if you're lucky, you will see dolphins and whales crossing your path. La Gomera itself is a rather round island, with only 369 km2 and roughly 20.000 inhabitants, so chances are high, that you can hike around the mountains or walk on the beaches without meeting a single soul.
Like the other islands in the Canaries, La Gomera has different micro-climates as well. The south is rather sunny and dry, and the north of the island is a bit colder. But cold is a bit of an exaggeration, when the coldest months, January and February, have an average temperature of 21°C. In the north of the island, you will find above 500 m laurel forests and evergreen ferns. These forests, combined with the huge canyons, look like they are the perfect setting of a fairytale. In the Garajonay National Parc in the middle of the island, you will find not only the highest mountain but also a laurel forest that is more than 1000 years old and ferns that are up to 2m high. If you want to go hiking in this forest, you might need to bring a jacket, since it is always foggy – and even in summer.
Once you are in the mountains, you might hear some strange whistling. There is no need to worry about that, this is just how the Guanches, the natives of the islands, used to communicate. The whistling language is called "El Silbo" and is a part of the culture for several hundred years. This language was used when people wanted to communicate over the wide canyons and came in very handy when the Spanish tried to conquer the island. There are still some people who teach the language to the next generations, and it will always be very unique to La Gomera.
On La Gomera, you can find hotels and hostels like on every island, but if you really want to have peace and tranquility, you can rent a cabin or an apartment in one of the villages in the mountains and won't regret it.