Mystical Cambodia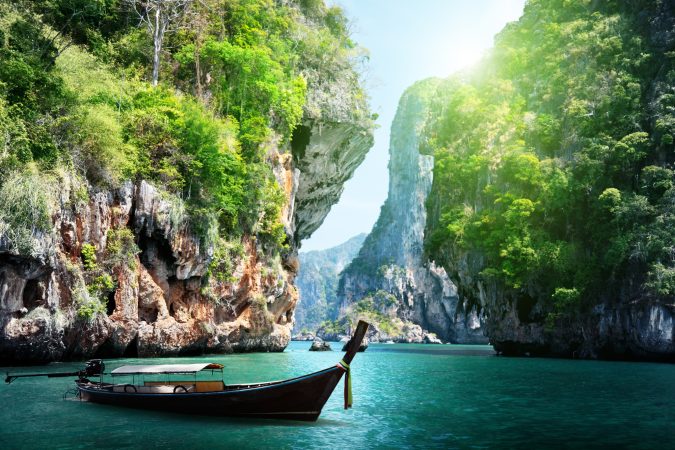 Cambodia is located in the south-east of Asia between Vietnam, Laos and Thailand. The country is most known for the temple of Angkor Wat. It is located 240 km north-west of the capitol Phnom Penh. It is not known when exactly it was built, but it is believed to be from the early 12th century. To visit the enormous area around the temple a full day is definitely needed.
But next to the main attraction, Cambodia has lots more to offer. Near to Siem Reap and the temples of Angkor Wat you can also find the Floating Village. The community is living in floating houses and have built schools and restaurants as well. The floating nomad community has gained more and more popularity throughout the years, due to the originality and authenticity of the inhabitants. It is clearly a new perspective on life if you experience the families with their floating huts and schools.
The gulf of Thailand attracts many tourists with amazing beaches and a countryside that is untouched. Cambodia is not known for a luxury trip, which makes the country even more authentic. Especially the village of Sihanoukville has become more and more popular for tourists and backpacker. The "Otres Beach" is the main attraction here and is just a short ride away by taxi or tuk tuk.
Next to Sihanoukville is the island "Koh Rong". Local tourist guides offer a boat ride to the beautiful island that is located roughly 25 km before the coast of Cambodia. The island is not well known and therefore it is rather cheap to stay on the island. You will land on the "Mainbeach", which is the center of attraction for locals and backpacker. If you want to get away from the noise, "Longbeach" on the other side of the island will be your place to be. To get there you can either walk through the jungle in the middle of the island or take a boat taxi. No matter which way you will choose, the scenery and landscape will amaze you. The beach itself is known for white sand, turquoise water and a lot of privacy.
If the slow island life of Koh Rong is still too much for you, you can even take a short trip to Koh Rong Samloem. This island is just next to Koh Rong and is home to a small hippie village. There are some hostels and restaurants on the island, but the people living there definitely have their own spirit. Slow life and work-life-balance is experienced here on a daily basis. It is the perfect place to sit back and simply relax.