The 10 Best Surf Trips In the World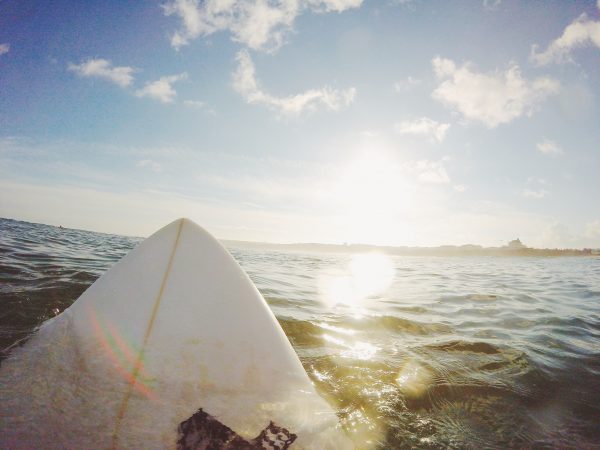 There are few better ways to spend that precious two-week respite from the daily grind than hitting the waves Beach Boy style. Surf destinations can be as low-key and laid back as you want, or upscale and trendy, and every where in between. The top ten destinations listed here cater to both the kook (surfer slang for a rank beginner) to aspiring surf pro rider.
Nicaragua
This Central American country has gotten a bad reputation due to years of political turmoil and violence. From experience, I can tell you nothing is further from the truth. The people are friendly and welcoming, and while the tourist infrastructure is probably a decade or so behind neighboring Costa Rica, the vibe is exciting and the surf is unbelievable.
Baja, Mexico
Hanging down from California the peninsula of Baja hosts a number of choice surf locations, many reachable by an hour's drive south from San Diego. All along the Pacific coast there are numerous breaks, surf camps, and miles of unspoiled beach. For an added attraction there is the nightlife of Cabo San Lucas.
Hawai'i
For those not wanting to renew their passport, Hawai'i offers surfing unparalleled anywhere in the world. In fact, Hawai'i is often considered the birthplace of surfing. Maui, Kauai, and Honolulu all have dozens surf shops for renting boards and taking lessons.
Tofino, British Columbia
If you want to try a little cold water surfing, Tofino offers waves for all levels of surfer. Plus, the area has the added benefit of a suburb natural temperate rainforest for other outdoor activities. The town itself is an old logging and fishing village and offers majestic views everywhere you look.
Siargao Island, The Philippines
While few consider the Philippines a surf destination, Siargao Island has some of the best waves, and as an added benefit, the economics make this a perfect vacation spot for families. White sandy beaches, terrific snorkeling and diving, and friendly locals will make this a spot you will want to come back to.
Spain
If Europe is on your radar, then a surfer couldn't do much better than Spain. Great wave action is complimented with good wines, a lively nightlife, and beautiful women.
Barbados
The Caribbean has a lot of surf spots, but Barbados is the one to head to. The eastern (Atlantic) side has the most consistent surf, and the old-world charm and rich Barbados rum will make this a lifelist stop.
Puerto Rico
This US territory is also known as the O'ahu east. Main breaks can get crowded and some of the locals can be a little pushy toward travelers, but the waves have a way to equalize everyone and everything.
Jeffrey's Bay, South Africa
The right-hand ride of your life waits for you in Jeffrey's Bay. South Africa also offers a ton of other things to do both in and out of the water.
Superbanks, Gold Coast, Australia
Down under is the place to catch the ride on one of the world's finest breaks. Getting there entails a little over mile walk to the beach, but the waves are worth every step.