Where Else but Dubai: 10 Places You Must See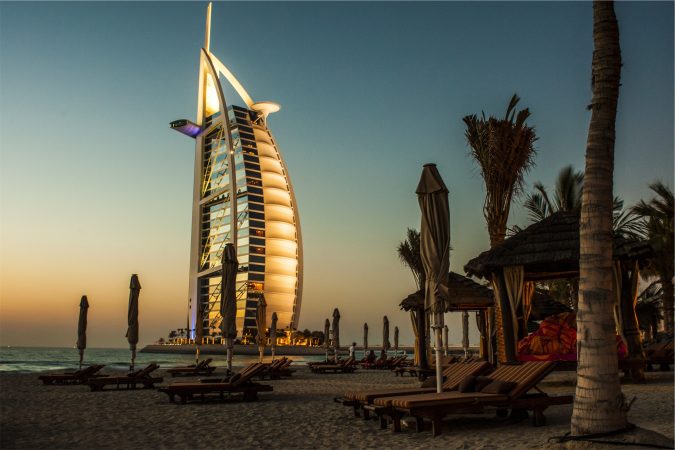 Palm Islands
Not only are these beautiful structures, which look like palms trees in full growth from an aerial view, with great access to beachfront waters, but you can stay at an aquatic hotel which is a big tank underwater.
Old Town Dubai
Old Dubai is an historic region that was popular roughly one hundred years ago before construction in the area introduced high rises and multi-complexes. Nonetheless, the vintage appeal has been persevered. You can visit and get a taste of antiquity here.
Hot Air Balloon
The expansion of desert surrounding Dubai gives way to many exciting activities. One of such is going on a planned travel in a hot air ballon with a qualified pilot, great food, the setting sun and education of the United Arab Emirates.
Desert Safari
The desert safari is for a great adventure. You'll start on four wheel vehicles driven by professionals, drive the sand dunes, visit beautiful places to watch the sunset, eat traditional cuisines, have exotic coffees and even ride on the backs of camels.
The Dubai Fountain
This is the world's largest choreographic fountain of its kind. Need we say more?
The Camel Museum
The Camel Museum is a full disclosure on everything camel. From anatomy to the animal's importance in desert life, it's all detailed and explained in this amazing museum of lifelike statues, rare and interesting facts.
Falconry
Falconry is an ancient sport that entails human use of birds-of-prey to hunt wild game. Though participants may not get to actually hunt rabbits and such, they will have a chance to hold these rare, large raptors and watch them take flight from your very own fist!
Dubai Mall
Dubai is an upscale place. You would do yourself a disservice if you didn't go shopping there. Go shopping for anything you want. The Dubai Mall will give you a first hand experience of the extravagance synonymous with one of the wealthiest city known to the modern world.
Night Clubs
In maintaining the extravagance of modern Dubai, you should consider the many night clubs that exist. These places don't just serve shots and hookah however. You can expect to have a full-course meal while music blasts in the atmosphere of socialites and fashion aficionados.
The Miracle Garden
This garden is for lovers. Expect to see flowers of all kinds and colors covering every inch of this 72,000-square-meter area. Exactly.