Pubs in Melbourne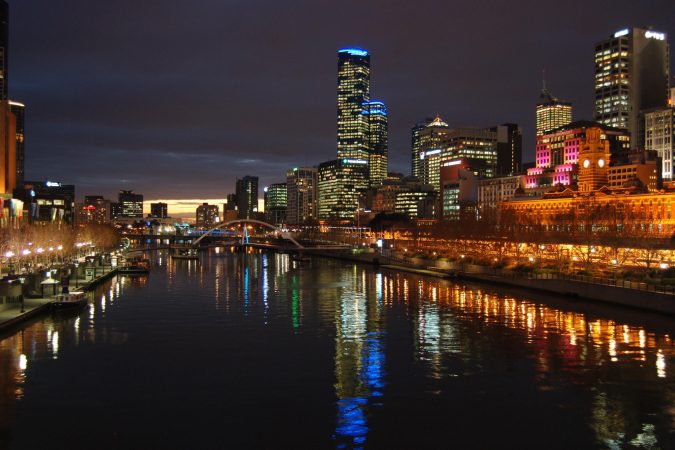 Melbourne has some of the coolest bars, they may be hard to locate. But a rule of thumb is the harder the pub is to find usually means the better the pub. There are pub walking tours to help in this aspect though. Here are some of the top pubs that Melbourne has to offer.
The Hairy Canary is a type of café and a cocktail bar.

It's a popular place for a diverse mix of people to gather. It's more of a Latin flair, with a Spanish influence. Their drinks include mixed cocktails, beer, spirits and many types of wine.
Gin Palace, velvet drapes, silk, low lighting and cushy couches.
A very sexy cocktail bar with a very seductive interior. Most of the people who come to visit this bar are their due to their superb martinis. However it's known that this bar knows how to mix drinks and if you need advice of what to drink they are more than willing and able to help you. With Jazz music setting the stage it is a romantic and intimate pub to take your special someone to.
Now to set up a different stage and a different feeling, is the Comic Lounge.
It's the pub you want to go to see the biggest names in comedian television programs. It's a very large pub being able to seat more than four hundred people. The comedians range in style from improve to sketch and much more. So if your looking for a good laugh, this is the bar for you.
Melbourne Supper Club, a more glamour's type of pub.
It has fantastic drinks and has a very trendy decor. It also has very good food and the top of the top for Cuban cigars. Along with the mixed drinks is the more expensive wines. Making this pub a more of a glamorous stop.
Der Raum, or more well known as the best cocktail bar in Melbourne.
It will excite you with the variety of drinks, using more of the fresh pressed juice. Many of the cocktails are seasonal, however the selection of year round cocktails are known to be astounding. Their bartenders are very creative and talented. Definitely a place to stop in when visiting Melbourne.
There are so many more great places to try out. Your best shot is to pay a bit extra and go on a walking tour. That way you can enjoy an assortment of cocktails and enjoy all the different types of pub settings.