5 New Disney Park Projects To Get Really Excited About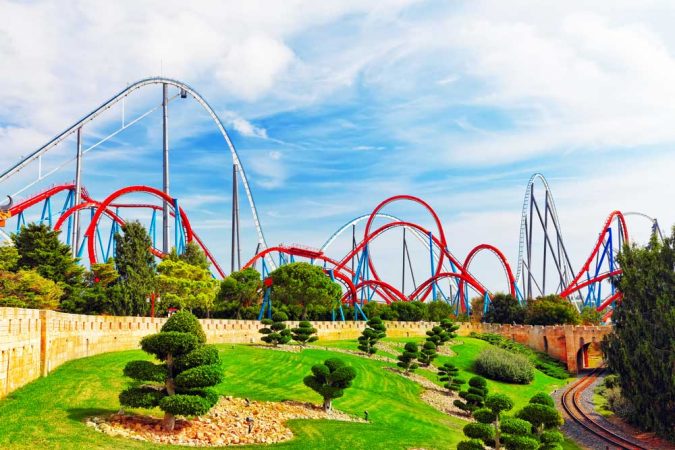 1)Star Wars opening on both coasts
Disney recently announced the opening of two Star Wars-themed lands, one to each Disney park, located on either coast of the continental United States. Soon both Hollywood Studios in Orlando and Disneyland park in Anaheim will be home to Star Wars adventure lands based on the classic films. Each park is set to designate a 14-acre space to become the home of amazing sites, such as an epic Start Wars battle, as well as the classic Millennium Falcon.
2)Toy Story Land
Disney's historic Hollywood Studios are getting a makeover as one of the studios most beloved films. The ll-acre Toy Story Land will take Disney guests right into Andy's backyard where they will experience the world from a new perspective. Surrounded by over-sized toys, guests will be transported into Andy's world, as it may be seen by the likes of Woody and Buzz.
3)Frozen Ever After at Epcot
The plans for a Frozen attraction at Disney's Epoct were first announced last fall. A recent glimpse into the attraction reveals a little of what is to come. The "Frozen Ever After" attraction will be housed in Epoct's Norway Pavilion. The family friendly attraction will lead Frozen fans of all ages through the magical kingdom of Arendelle. Disney guests will greeted with old friends as they tour famous locales, including Elsa's Ice Castle and the Bay of Arrendale.
4)AVATAR at Disney's Animal Kingdom
The long awaited Avatar attraction at Animal Kingdom is still underway. Making great progress, the largest expansion in the park's history is pushing the limits of what is possible. Caught in a collision of fantasy and reality, there is still some "imagineering" to be done. The massive project is making great strides but "Pandora" is not quite ready yet. The Animal Kingdom attraction "Pandora — The World of Avatar" is scheduled to debut in 2017.
5)Iron Man at Hong Kong Disney
Iron Man made a special appearance at the D23 Conference this year revealing that as soon as 2016 Hong Kong Disneyland will be the home to Iron Man. The Iron Man Experience will be the first Marvel attraction at any Disney Park. The very special super hero will be taking Disney guests on a epic adventure, flying over high above the streets of Hong Kong.