Five Best Eating Joints in Vienna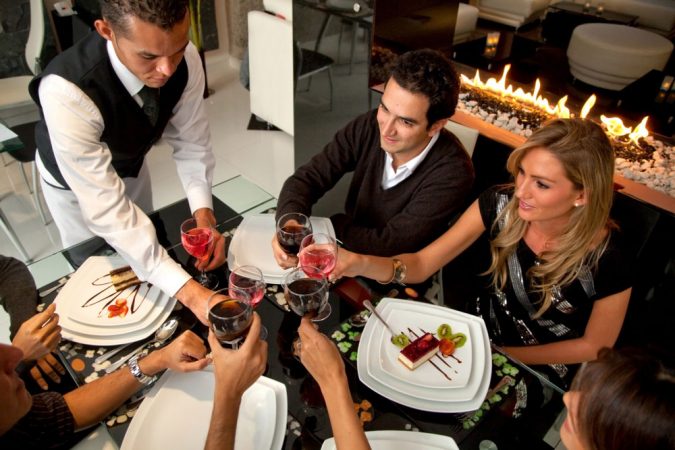 When considering an economy food travel destination, Vienna is the first city that should come in your mind. Vienna has a variety of inexpensive eating joints. The city also has traditional Austrian delicacies at low prices and an array of vegetarian options. Here are five of Vienna's favorite cost-effective joints that you should visit.
1. Esterházykeller
Neighborhood: Innere Stadt
Naglergasse 9
The Esterházykeller gives the extra bonus of historical importance more than any other average Vienna restaurant. It was opened in the year 1683 and consequently named after Esterházy, a noble family. Joseph Haydn famously visited the site. The restaurant serves traditional Austrian cuisines, and vegetarian meals are also available. Meals range from €6, and you can enjoy a fine wiener schnitzel at around €11. Wine served at Esterházy vineyard is displayed on the menu together with apple strudel at around €5.
2. Tunnel
Neighborhood: Josefstadt
Florianigasse 39
If it is a young and rejuvenated vibe you love, go straight to the Tunnel. The pub's live music offers an excellent menu at very lenient prices. The menu features sandwiches, pasta, vegetarian, soups and dishes at around €5. Tunnel's drinks menu is equally wide with juices, cocktails and beers ranging from €4. At Tunnel, you are always assured of watching a live band every night from at 9 p.m. at a minimal fee.
3. Kent Restaurant
Neighborhood: Ottakring
Brunnengasse 67
The Kent Restaurant features a sprawling menu bearing Turkish entrees. You can choose from an assortment of salads, Middle Eastern sandwiches, and kebabs. They are all amazingly delicious and incredibly affordable. A full breakfast is served at around €5 inclusive of desserts. The restaurant has two other outlets in Vienna.
4. Der Wiener Deewan
Neighborhood: Alsergrund
Liechtensteinstraße 10
Der Wiener Deewan integrates Pakistani twist in Vienna's favorite restaurant. Enjoy an elegant atmosphere in Vienna. A buffet is served daily with a mixture of veggie and meat together with fresh bread and salad. You choose how to pay after your meals. The restaurant also serves takeaway foods and drinks though this is offered at a fixed price. There is also a live music on Monday nights.
5. Pizzeria Mafiosi
Neighborhood: Mariahilf
Reindorfgasse 15
If you miss a pizza or a huge portion of lasagna at a cost-friendly price, this Vienna eatery is a hotbed. The interior decor is impressive, and its prices are fairly low. Nothing on their meals menu costs over €6. They even serve some pizzas at less than €4. A bottle of beer costs €2 while a glass of red wine cost only €1.20. The eatery is located south of CBD.