Take on Broadway With 2-For-1 Tickets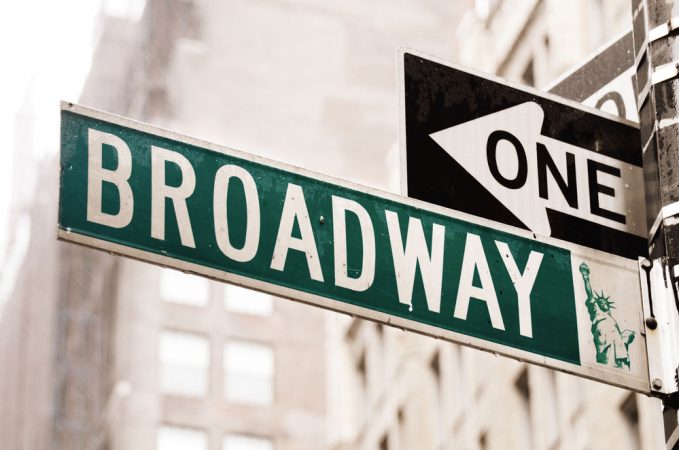 New York's summer season is dwindling away, but that doesn't mean summer deals have disappeared yet. Fans of Broadway may be delighted to know that New York City hosts their annual Broadway Week in September, which means discounts all around with select shows doling out 2-for-1 tickets.
That garners a round of applause, along with the fact that this year's offering includes a variety of 22 productions from September 7 until September 20. Choices of performances range from "Phantom of the Opera", "Chicago", "Jersey Boys", "Wicked" and others – we know, the decision will be difficult.
Many fans of the stage will appreciate the temporary reduction in prices, as the going rate for the average Broadway ticket is more than $100; and with premium shows like "Lion King" being purchased at $160 per person, Broadway lovers are keen to take advantage of this bargain and enjoy one of New York's favored experiences, while keeping more money in their wallets at the same time. Like any good deal, however, tickets are not sticking around too long; act fast and treat yourself to this exceptional value before time is up.
Worried you won't be able to partake in this special offer? Maybe you'll be on vacation, or perhaps your schedule or finances are too tied up in September; regardless, try not to fret too much. Broadway Week brings the hottest deal of the summer, but there are other less dramatic ways to save on tickets no matter what month you decide to buy them:
TKTS
If you can sacrifice up to an hour of your time and stand in line, then heading over to a TKTS booth could be your ticket to savings. Featuring locations in Times Square, Manhattan's South Street Seaport and Downtown Brooklyn, theatergoers can get tickets for 20-50% off. Download the app or check out their site to see which shows are available.
BroadwayBox.com
Cozy up to this website for theater tickets at reduced costs. Providing discount codes with up to 50% off regular priced tickets, the site gives the user the opportunity to sort through the show titles and the coupons that are linked. Reviews and alternate options for purchasing the tickets are available on the site.
Rush Tickets
Procrastinators can still shop the day of the show and stop by the appropriate box office to request any rush tickets being offered for that day. Rush tickets, lottery tickets and "standing room only" tickets are often available for each theater with promotional pricing.