El Nido – the forgotten paradise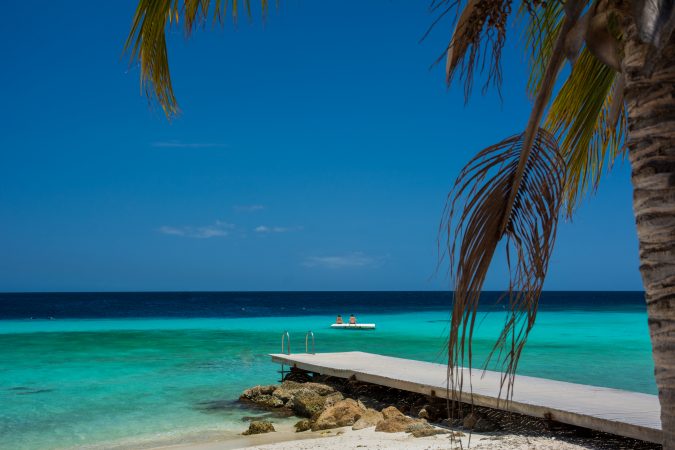 El Nido is a small fisher's village in the north of Palawan. The Filipino Island can be reached by plane from Manila or Cebu and is one of the best hidden treasures in the world.
The black coastline is standing in the middle of turquoise blue water and seems almost surreal, when you visit the island first. The town of El Nido can be accessed by the local busses or Corong Corong, which the tricycle taxis are called in the Philippines.
El Nido has become one of the top locations for digital nomads within the last years. Reasonable prices and cafes directly at the beach make working there a vacation in itself. Many different hotels have been built in the last years, so you can find all kind of accommodations, from luxury hotels down to backpack hostels.
The little town always amazes with the lagoons. Blue skies, crystal clear water surrounded by palm trees and white sandy beaches make it seem like you are living in a Hollywood dream. Even if the local lagoons are too busy you can always start an island-hopping tour from the village. The guides will show you the different islands and lagoons that are close by. There are always different tours and destinations available, which will take you out for the day.
Travel blogger and tourism marketing love Palawan and El Nido especially, because every picture looks like you have discovered the forgotten paradise. On top of that you can experience the hospitality of the Filipinos. Their culture is based on being friendly towards each other and they will always give you a smile. Their open and friendly nature makes it really easy to get in touch with them, so that you will never be alone for long, even if you travel alone.
A special location to discover is the island Coron. It is one of the top spots for diving in the world and is located 3.5 hours north-east of El Nido. The ferry is going frequently and the price of 30€ is very reasonable. On the island itself are only limited accommodations, but it is always worth a day trip to experience the beauty of the nature in full effect.
English is an official language of the Philippines and therefore the land of the 7.000 islands is the most accessible country in Asia. As a striving country in Asia the accommodations and restaurants are very reasonable priced, so you will be surprised how much value for money you can expect in the Philippines and especially in Palawan & El Nido.