Cameroon – Miniature Africa in one country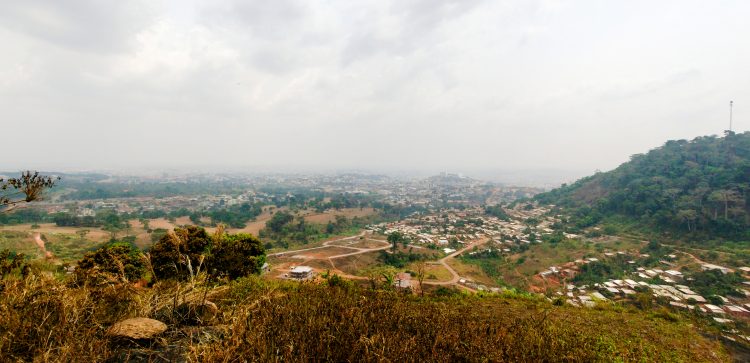 When traveling in Central Africa, one should definitely make a detour to Cameroon. It is surrounded by Nigeria, Chad, the Central African Republic, the Republic of Congo, Gabon, Equatorial Guinea, and the Atlantic Ocean.
It is also called "Africa in miniature". This is due to the fact that the country, and especially the natural area, combines the best of the continent:
It covers all the main climatic zones and vegetation. There is ample access to the sea, the Mandara Mountains and the Adamaua Highlands, the tropical rainforest, the savannah, and the desert. Beautiful lakes sweeten the natural spectacle.
The Atlantic Ocean is accessible through great coastal areas. The Portuguese navigators, who were the first Europeans to reach the region, gave their names to the present land and rivers. The river Rio dos Camarões is now called Wouri and the inhabitants know many exciting stories to tell.
And of course, the country has a real volcano! The volcanic mountains rise majestically up to 4,095m and even tower over all of West Africa.
It must be a breathtaking sight from up there, looking down to the tropical forest and further to the northern deserts.
Every traveler should consider not only the varying humidity but also the general temperature differences. This is important for the timing of the stay. For example, the area at the southern foothills of Mount Cameroon alone is among the rainiest in the world. In contrast, the period from December to February is considered the driest.
Those who are enthusiastic about nature will also adore the journey when it comes to wildlife: There are said to be at least 542 different species of fish in Cameroon. In addition, more than 15,000 butterfly species, 280 mammals, 165 reptile species, three crocodile species, 885 bird species, and up to 200 frog amphibians have been counted.
Because these numbers can seem overwhelming, a size ratio now follows:
For example, when we say there are about 165 reptile species, it is important to keep in mind that a total of 275 exist on the entire African continent. Consequently, 60% of the reptiles in Africa are native to Cameroon.
They are protected by rangers and conservation organizations, as well as the country's natural resources, such as oil, ores, gold, and diamonds, remain largely untouched.
Not only to admire Cameroon's biodiversity, but it is also worth visiting the capital Yaoundé with about 4.2 million inhabitants, or the port city Douala with about 3.4 million inhabitants. The cities are culturally very distinctive, having been exposed to a wide variety of influences over the centuries. This is evident not only in cuisine or fashion but also in communication.
Currently, 285 languages are used. So you don't have to worry about not being able to converse with anyone. Most of the inhabitants speak French or/and English. Towards Equatorial Guinea, Spanish is widely spoken and German is taught in schools.