My Dublin experience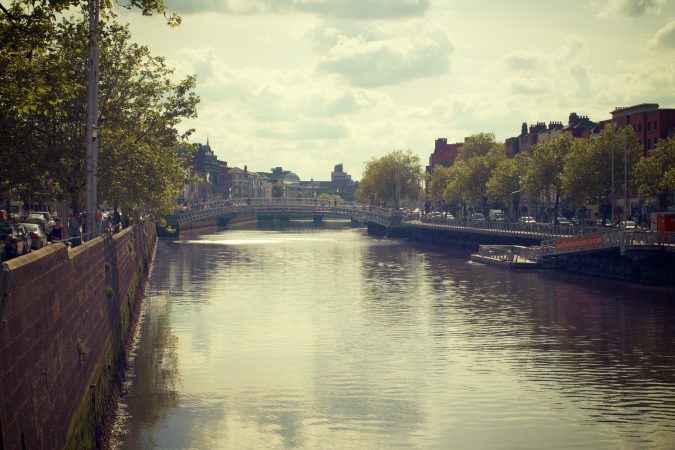 Traveling is something that just about everyone likes to do at least some time during their lives. Well, I am no different. And one of the best traveling destinations that I have experienced is when my wife and I went to Dublin, Ireland for my 30th birthday. This was by far one of the best travel destinations I have been to date. But perhaps I am a little bias due to my Irish heritage. But nonetheless, I would like to discuss some of my favorite tourist attractions that I visited during my time in Dublin.
St. Stephen's Green
I choose this as the first attractions because of its close proximity to the hotel in which I stayed. It was literally right across the street, which made for very easy access. St Stephen's Green is one of my favorite because it is a large park where you can take your children to play, relax and read a book or just take a stroll throughout the park. One of the best things about the park is that the grass stays green all year long.
Guinness Storehouse
Whether you are a fan of the famous alcoholic beverage name Guinness or not, this place is a most for any trip to Dublin. During your trip to the storehouse, you are walked through the entire process of making, in my opinion, the best beer ever created. And the best part is at the end they teach you the "perfect pour" technique as well as give you a free pint of Guinness to drink there on the spot. It doesn't get much better than that.
The Jameson Distillery
At the risk of sounding like a raging alcoholic, I will discuss my next favorite tourist attraction during my visit, the Jameson Distillery. Much like the Guinness Storehouse that I mentioned prior, the Jameson Distillery takes you on a your of how this wonderful Irish whiskey is made. And at the end of the tour you are rewarded with a lovely glass of some triple distilled Jameson whiskey.
St. Patrick's Cathedral
This tourist attractions is probably one of the most popular in the city of Dublin, which is why I would be remised for not mentioning it. It is one of the few remaining medieval Dublin buildings and remaining and is a must see during any trip to this beautiful capital city of Ireland.