Camping in Finland will take you breath away!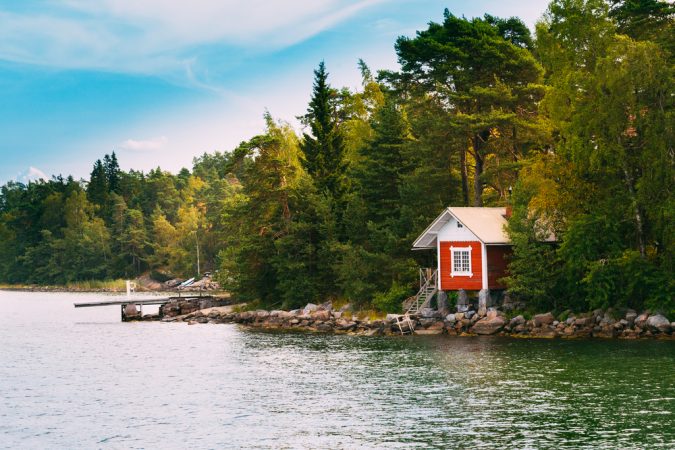 Waking up to a sunset that breaks through an emerald green forest, smelling pine trees and watching a reindeer herd while walking down to the lake – that is what camping in Finland describes best.
Finland offers its visitors 187.888 lakes and you are allowed to build a campsite without getting a permit first. There are official camping grounds all over Finland, however the country has a special custom which is called Jokamiehen oikeudet – everybody's right. People are allowed to enjoy the nature in its full beauty, as long as they don't disturb or destroy the eco-system.
Camping grounds are usually near lakes or rivers and most of them offer a Sauna for their visitors as well. In East Finland, near the Puumala archipel, you can find a hiking route through the lake district which is almost 60 km long and will show you beautiful islands and bridges in the Saimaa region.
If you are interest in photography, Lapland will take your breath away. Forests that seem endless, panoramic views with every step you take and the polar lights in the night sky will leave you in awe all year round.
If you don't want to sleep in a tent you can also rent wooden cabins, which are placed all over Finland along the scenic hiking trails. If you are interested in a rustic cabin without electricity and tap water or a luxurious villa, you can find them all and they coexist peacefully in the stunning nature.
The most authentic restaurant might be Santa's Salmon Place. Located in Rovaniemi, the capitol of Lapland, the salmon will be caught in front of your eyes and prepared on the fireplace directly in front of you. After eating the freshest salmon in the world, you can spend the night as well in an igloo in the Kakslauttanen Iglu Hotel, which offers igloos made out of glas, so you can see the night sky in all its beauty.
With its 40 national parks and sheer endless forests Finland is a paradise for hiking and camping. No matter if it is a 2-day camping trip near Helsinki or a 2-week hiking vacation through the polar circle, the beauty of Finland's nature will surprise you all year round.