Bulgaria – hidden gem on the Balkan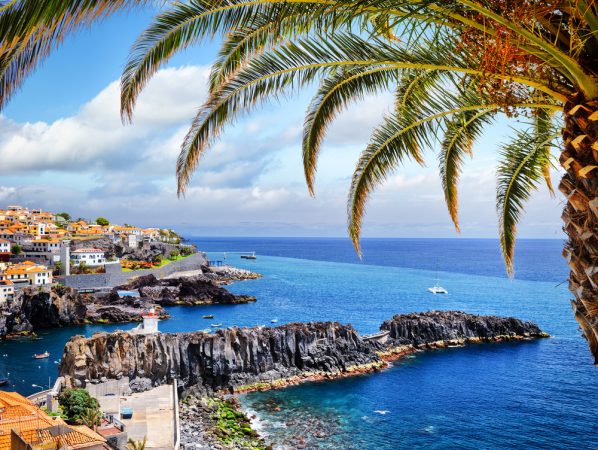 Bulgaria is known for its golden beaches at the black sea. While Mediterranean climate is tempting for a nice summer holiday, the mountain side in the west and south of the country shows a completely different side.
In the winter the region around Rila & Pirin transforms into a winter wonderland and invites tourists for skiing trips in the Balkan Mountains. The mountains are until March covered in snow and are the perfect destination for skiing trip. Just 75 km outside of the capitol Sofia, the slopes are a dream for every Skier and snowboarder. The biggest plus for a skiing trip in Bulgaria are the low prices. Bulgaria offers a very good value for money, when it comes to accommodation, food and activities.
In the summer the mountains transform into one of the best landscapes for hiking. Several hiking paths are available with different difficulty levels. The rich flora and fauna in Bulgaria will always make a huge impression. Waterfalls, caves and deep canyons await you as well as endless forests and lakes.
Each region of Bulgaria has something special to offer. It always depends on the which time you are travelling, but it will always be worth a trip. Overall the country has a very mild climate and can be compared easily to the Mediterranean climate in Italy and Spain.
The bigger Cities of Bulgaria are Sofia, Burgas & Varna. They are very rich with culture and street art. Sofia is known best for their impressive churches. The Alexander Newski cathedral is the biggest church in Bulgaria, but the church of Bojana offers unique frescoes. It is a hidden gem in Sofia, but always worth for a trip.
Bulgaria is also home to many monasteries. As a center for artists, writer and monks these buildings have been built like a fortress in the medieval times and are still as beautiful as in the days they have been built. One of the most impressive monasteries is located in Rila. The original monastery was burned down in the 15th century but has been rebuilt and is one of the most beautiful places in the country. Also, worth a trip is the rock-hewn church of Ivanovo, just south of Ruse. The river Lom formed caves into the mountains and for many centuries the people used those caves as their houses. Also a church and monastery are built into these caves with amazing frescoes.
Bulgaria is truly rich in culture and will amaze you with the breathtaking landscapes. No matter if you are going there for a hiking or skiing trip, the country will always surprise you.